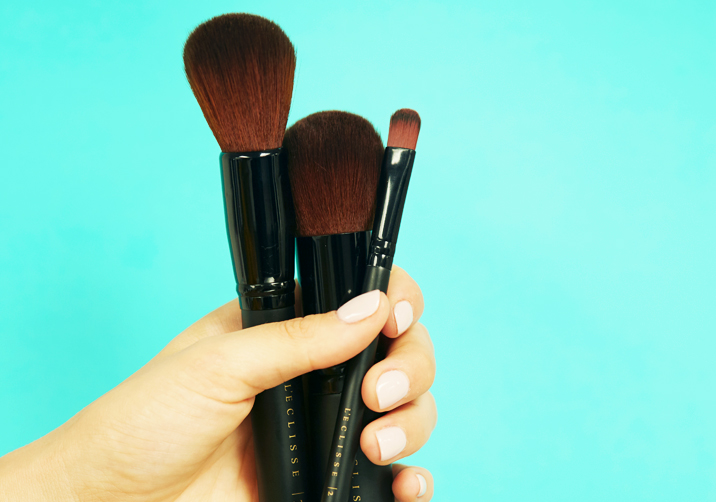 These days, there's a makeup brush for every need imaginable. When it comes to basic brush materials, though, there are only two options: natural animal hair or synthetic vegan bristles. Interestingly, although we often tout the benefits of natural products, in this case, we're big advocates of cruelty-free brushes, aka "synthetic" hair brushes. Obviously, these brushes are a better choice for vegans and animal lovers, but they're also a great choice for a slew of other reasons. Here are just a few.
Easier to wash. Synthetic, vegan brushes shed less than natural hair brushes. Since they're also not coated with anything as part of the manufacturing process, it's easier to get them clean.
Less messy. Unlike hair brushes, vegan brushes lie flat, so they won't get puffed up and clogged, especially when using cream-based products.
Hypo-allergenic. People with allergies may have a reaction to the animal hair found in natural brushes, making synthetic brushes the smart choice for them.
Better for the earth. No animals were harmed in the creation of synthetic brushes — they're vegan and cruelty-free.
Gentle on your skin. Synthetic brushes are gentle enough for sensitive and mature skin.