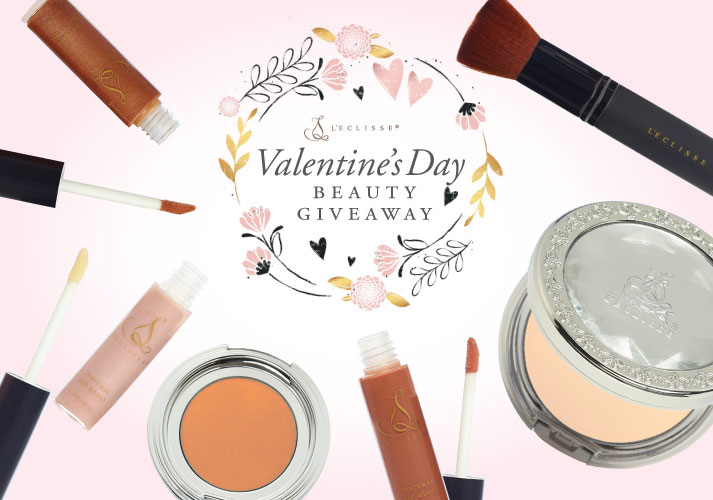 Roses are red, violets are blue, we have a really sweet giveaway just for you!
Whether you bump into the love of your life during Valentine's Day week or have date night plans with your sweetheart, look your best with L'eclisse Cosmetics by entering our Valentine's Day Beauty Giveaway. It's easy to enter: simply click on the giveaway button on the left-hand side on our Facebook page and we'll randomly select one lucky winner on February 14th!
Here are the sweet prizes you'll be receiving, valued at over $150:
• Pressed Mineral Foundation in the shade of your choice
• Large Flat Top Foundation Brush
• Pressed Mineral Blush in Ambe
• 3 Natural Lip Glosses in Moonstone, Amber Beige, and Bronze Shimmer.
See full contest rules here and enter now!!