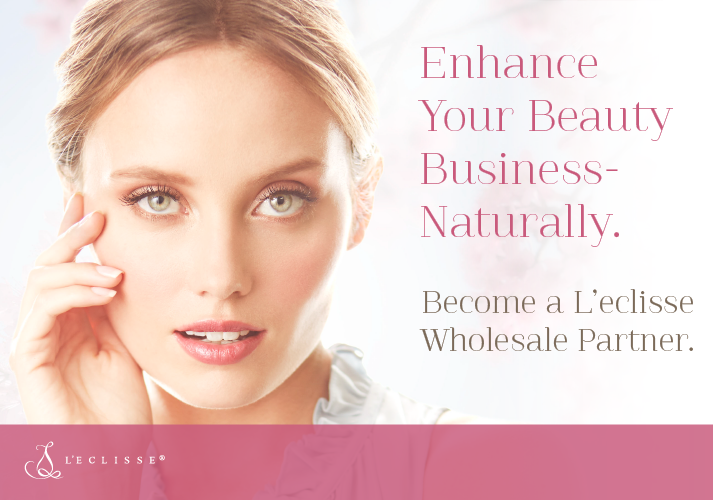 Looking for healthy mineral makeup that's also naturally luxurious? Do your clients care about the environment, steer clear of animal testing, and want a product that's filled with the finest botanicals and minerals? American-made L'eclisse mineral makeup is all of the above. That's why we're pleased to announce the arrival of L'eclisse Pro, our new website exclusively for beauty retailers who want to add some healthy glamor to their offerings.
L'eclisse offers beautiful, natural colors that work for day and night. Get flawless coverage with our Pressed Mineral Foundation. Add a healthy glow with our Pressed Mineral Blush. Give your look a pop of color with our Natural Lip Gloss. And add a finishing touch with our Pressed Mineral Setting Powder. We've also got an extensive line of vegan brushes for all your clients' makeup needs.
Our products are great for sensitive skin because we care about what your clients put on their skin. L'eclisse  products contain no artificial color, mineral oil, or synthetic fragrances. We also keep our formulations free of any parabens, sulfates, phthalates, or triclosan. We never test on animals.
Want to learn how you can add L'eclisse Cosmetics to the beauty offerings at your business? Check out our website and get in touch!